Apple Updates September 2014 – Part I
This past week Apple came out with hardware announcements: the Apple Watch, two new phones the iPhone 6 and the 6 Plus; as well as a new mobile payment system, Stripe. Twittersphere and the Internet in general has been rife with opinions, reviews and forecasts over all of Apple's updates for this year, and with good reason. The device stalwart has been the subject of much speculation over the lack of significant hardware announcements in the light of wearable devices already flooding the market and the obsession with larger and sleeker devices among the other large device makers.
First things first, we'll quickly do a roundup on the phones: At 4.7 inches, the iPhone 6 and at 5.5 inches, the iPhone 6 Plus are clearly an upgrade from previous versions and have received rave reviews from all corners. The A8 that sits at the heart of both these new launches boasts of upping the processor performance by 50 times and graphics performance by 84 times.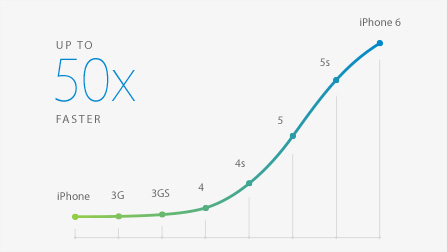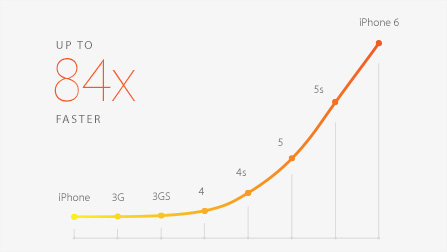 It was generally expected that Apple would reveal phones at lower price points to gain larger market share however, it turns out Apple is keen to go behind the premium Android phones on the market. Of the high end smartphones, currently Apple and Android own roughly 50% of the market each. Essentially, with the release of the iPhone 6 and iOS 8, Apple has, barring personal preferences, closed avenues toward the high end Android device. On the other hand, the iPhone 6 Plus seems to be competing for attention in the phablet space.
In the next blog post, we'll share some thoughts on the more anticipated announcements, so keep watching this space!